Domarpresentationer
Mr Karl Gawthorpe , England-tikar och BIR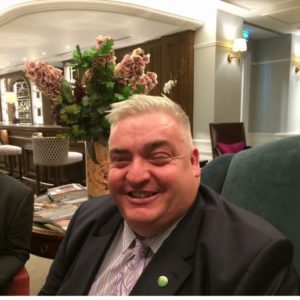 Hi, my name is Karl Gawthorpe of the Waterbrook Labradors, I have been involved in the Waterbrook affix from an early age, I can't remember a day without having a Labrador around the house, they are one of the nicest calmest and reliable dogs that you could ever wish to share your life with, in my opinion, In my early years I used to enjoy showing in the Labrador ring, but I also did a lot of junior handling class which I really enjoyed and these gave me some very good grounds to build on in my later years. The affix was shared with my parents until the end of 2019 where I took over the affix alone and the dogs, my parents have done a lot for our kennel and I'm very grateful for that. We have over the years had some very good dogs, we have made up one Full UK Champion which was Ch Waterbrook Bugsy Malone, we have also had success with some bitch over the years also with them gaining CC's Res CC' and also their stud book numbers, we have a bitch at the moment sat on two CC's and she is Waterbrook Pillow Talk, I'm looking forward to showing her and two youngsters in 2020,
I am the Secretary of The Labrador Club and also the Secretary/Treasurer of The Labrador Breed Council, both these positions do keep me very busy, but it is something I really enjoy and I'm glad that I am able to give something back to the breed that I adore with all my heart. I award CC's in the UK and your show will be my third time judging abroad, I can say that I am really looking forward to judging your Labradors at the show and I would just like to thank the officers and committee for the wonderful invite to judge your club show.
Några av Karl Gawthorpes hundar
Mrs Lucy Kent, England-hanar och valpar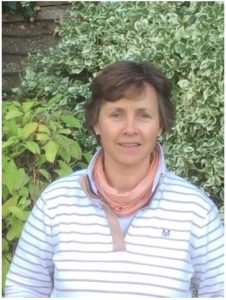 I can truly say my connection with dogs has been life-long as I was born into a family who bred and showed Labradors. We had other Gundog breeds too, particularly Flatcoat Retrievers.
I was very interested in the dogs as a teenager and especially into my twenties when I could drive myself to shows. I handled most of the dogs for my late father (Tony Pascoe) who by this time was judging extensively here in the UK and abroad.
Notable dogs up to and during this time were – Sh Ch Sandylands Not Tonight of Trewinnard, Sh Ch Trewinnard Not Likely, Trewinnard Any Time (BOB at Crufts 1988), Sh Ch Trewinnard Bucks Fizz, Trewinnard Double Delight and Trewinnard My 'Ansom. When I married and had my children, I had to take a back seat with the dogs due to family commitments, along with a few years living abroad, but have been able to resume my interest with the dogs during the last few years which I am thoroughly enjoying.
I have re-established the Trewinnard kennel buying in a bitch with Trewinnard bloodlines, and am enjoying excellent success with some youngsters I have bred, these include – Trewinnard Pippin, Trewinnard Russet, Trewinnard Piccadilly, her litter sister Sh Ch Trewinnard Pimlico, Trewinnard Tamar and last year a young bitch called Chyanhal Trevose Of Trewinnard.
I first gave CC's in 1996 at Bath Championship Show and have been lucky enough to judge regularly in the UK along with judging appointments in Europe, America, Scandinavia and Australia.
It is a real honour to be asked to judge your Club Show in Sweden, thank you. I am looking forward to it greatly, judging your lovely dogs and meeting you all.
Best wishes,
Lucy Kent.
Några av Lucy Kents hundar